BMW & EUROPEAN SPECIALIST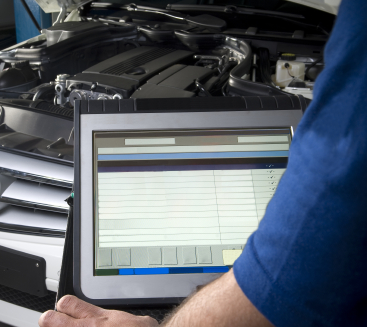 Offers all the elements of automotive repair, service, maintenance, restoration, parts, collision repair and detailing. But much more than that, we insure that all the elements work together to form a system that delivers service at the highest level available anywhere.
Our technicians hold L2 technician status, are featured in Road & Track, Eurodiagnostics, Counterman and hold over 16 professional automotive certifications. We use original car parts and have been providing knowledge and expertise to our large customer base as well as dealerships and automotive shops around New York.
In a business that is overrun by mechanics who don't know enough and dealers who charge too much, Sincere Auto Scan is an oasis of quality recognized as the European car experts. We are a full service shop and provide quality service for all your car needs.
Team Service. Working together for you!
We are one of the most advanced auto diagnostics shops in the New York City area. We specialize in BMW, Land Rover, Volkswagen, Audi, Volvo and Mini Cooper repairs
.
Sincere Auto Scan knows everyone is looking for a mechanic to trust for their Volkswagen, Volvo or other foreign vehicle, and now you've found one.
Now Servicing BMW, Mercedes, Audi, Porsche, Volkswagen & Land Rover in the 5 Boroughs New York.
SAS supplies only the best parts & accessories from the finest manufacturers of BMW aftermarket products, including: